A review of Alice in Wonderland at The Old REP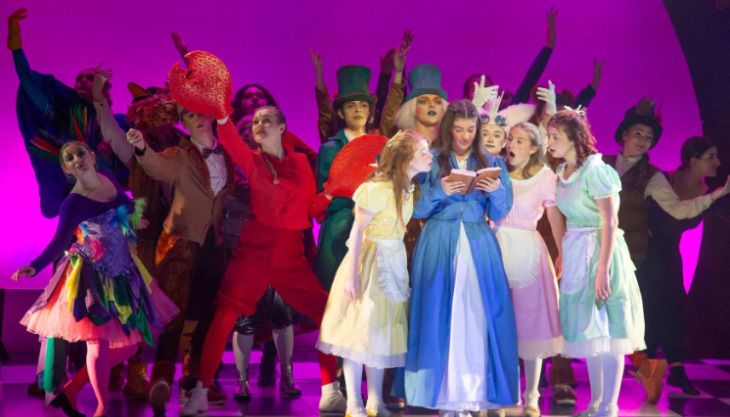 The classic story of Alice in Wonderland is a family favourite for all generations and we were very lucky to watch a new adaption of the show at the The Old Rep Thea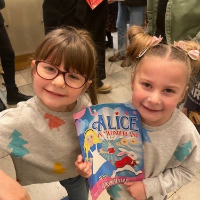 tre in Birmingham.
Alice is in the garden with her children and they're a bit restless and bored! Alice tells them they can't be bored when you can use your imagination, your imagination can take you anywhere and with anyone….The girls start to use their imagination to explore Wonderland, should they drink from the little bottle? Should they eat the cake? Did they really just have a conversation with a door? The girls go deeper and deeper into Wonderland where they come across some bonkers people, a rabbit that's late , a Mad Hatter that's lost his time and a Queen who wants to take off everyone's head!
The show includes lots of foot stomping songs to the support the story and we didn't stop laughing from the beginning to the end. The young cast were absolutely amazing and performed to such a high standard, such a credit to The Old Rep and to all involved at BOA. book your tickets HERE for a great family day out this festive season, don't be late or you'll lose your head! Ava's favourite character was the Cheshire Cat and her favourite part was when the girls played croquet with Hedgehogs. Harper's favourite character was the Mad Hatter and her favourite part was when Tweedle Dee and Tweedle Dum had
a bit of rough and tumble. Review by Lisa Bayliss, Ava age 6 and Harper aged 5.
Book HERE Alice in Wonderland runs until the 17th December.