Top Tips for taking children to music gigs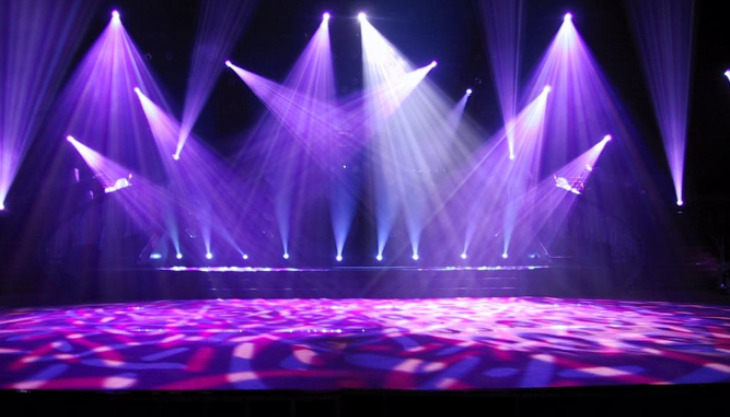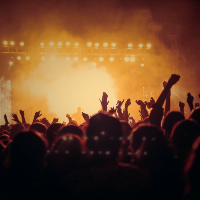 Live music has returned! Oh how we have missed you.
I've always enjoyed going to concerts ever since my first one (Paul Young, NEC, Dec 1982).
Our children's first gig was Scouting For Girls at Wolverhampton Race Course which sparked a love of music, and now my daughter has just survived her first Reading Festival!
Raring2go! reader, Laura-Jo McConnell also enjoys taking her family to see live music. If you're thinking of taking your offspring to a gig, Laura has shared some helpful advice with us:
Sally Walters, Editor
---
"My daughter, Daisy, was 7 when she first saw Little Mix and we've been taking the kids to gigs ever since. These are the tips we've learned over the years" Laura-Jo
Who do you want to see and where?
Find out which artists you would like to see and where they are playing. Can you easily get to it by public transport or by car? Is it a studio or arena tour?
Stadium can hold thousands of people and offer an amazing atmosphere but consider smaller venues as they can be a more intimate experience, and are less overwhelming for little ones.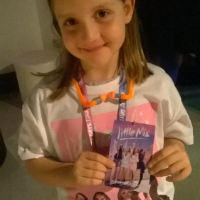 Look out for Pre-sale codes
Once you've found out who you want to see, then join all the mailing lists you can for access to pre-sale codes. Sometimes you have to purchase the album to receive the code, but this isn't always a bad thing as you get to learn the songs the artist may be performing. Once you have your code make sure you are registered with the ticket agency eg Ticketmaster and get ready to act once the tickets go on sale. Open several browsers! Some very popular acts can sell out within the hour.
Look for additional dates
I've managed to get tickets to very popular concerts by waiting until they release extra dates. WARNING: they don't always do this and it can be a risky strategy but look for gaps in the tour schedule. For example, if the artist are playing Friday and Sunday at a venue and you can't see any other acts scheduled for a Saturday, the chances are they might add an extra day in.
Choose seating wisely
Most venues don't allow under 14's to stand on in the floor areas (and they probably won't be able to see there anyway). I would always choose tiered seating for younger children as floor seats are all one level and you often can't see the stage. Remember standing on chairs and in the aisles is not allowed so study those seating plans for where you might get the best view.
Consider the parking
If you plan to travel by car find out if you can park at the venue or do you need to 'park and ride'? Some venues have VIP options such as 'Amplify' at the Resort Worlds Arena, which includes closer parking, separate entrances, toilets and drinks packages. These are dearer but can be worth it.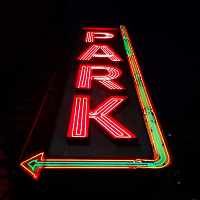 Remember closer parking isn't always the best option with thousands of people trying to get out the car parks at the same time. Parking a few minutes away and getting the bus in can mean you have a swifter exit.
Will you need food?
Feed the kids before you set off! Venues usually don't let you take your own food and drinks inside and can confiscate anything you have. There are often outlets inside the venue where you buy meals, snacks and drinks, but they are often quite pricey. If you want to get a sit-down meal somewhere near the venue, then book a table way in advance.
Times and opening acts
The time on your tickets is the time the doors open not the start of the concert. Often there is a warm-up act first, followed by the main act. Nearer the time you will be able to find out the rough times of when the artist is due on stage. If you aren't a fan of the warm-up act or if you think it will be too much for your child, then skip it. It can be nicer and less chaotic walking into the venue once most people are seated – the toilets are generally quieter then too!!
Think about merchandise
Be prepared to see a lot of merchandising on sale at inflated prices. If you'd like your child to have a keepsake, perhaps set a limit on how much you are willing to spend and stick to it. A t-shirt can cost anything form £20 -£60!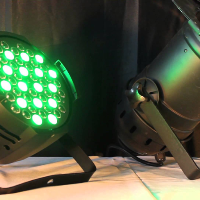 Know the set list
This helps so you can learn the songs, but also so you know when to leave. The end isn't always the actual end and artists will often do an encore. The first concert I took my daughter to we left as the encore started and so we were in the car and away before anyone else thought of leaving.
Prepare them in advance
Talk to your child in advance about how busy the concert will be and what to expect, eg people will stand up in front of them, there may be bad language and it will be very loud!
Have a disaster plan
Holding hands isn't cool but make it a rule when moving around so that you all stay together. Agree a meeting place to go to if you do get separated in the crowd. Make sure you child has your phone number in case they lose you.
What to take with you
As little as possible! There are bag checks as you go in so the more you have, the longer it will take to get through the check-in. A small bag that goes across your body so you don't need to hold it is a good idea. Take a cash card as most places inside the venues are now cashless. Take your phone for pictures and keeping in touch. Consider taking ear defenders for protecting a young child's hearing.
Enjoy making memories!
---
"We took our oldest to see Stereophonics at Edinburgh Castle when he was 6. It poured with rain and we were soaked to the skin but it was a brilliant night" Emma Benzie
"We went to festivals with the kids still in pushchairs… can't remember who they have seen. Too many to mention!" Anna Skelton
"I took scarlet to see Justin Timberlake when she was about 8 ! Not sure she enjoyed it quite as much as I did!" Louisa Hirst
"My son's first gig was the Foo Fighters, aged 8" Andrea Mills
---
Thank you to all our contributors.
If you'd like to write your experiences for Raring2go!, do get in touch.