Spooky Halloween Half Term at Lightwater Valley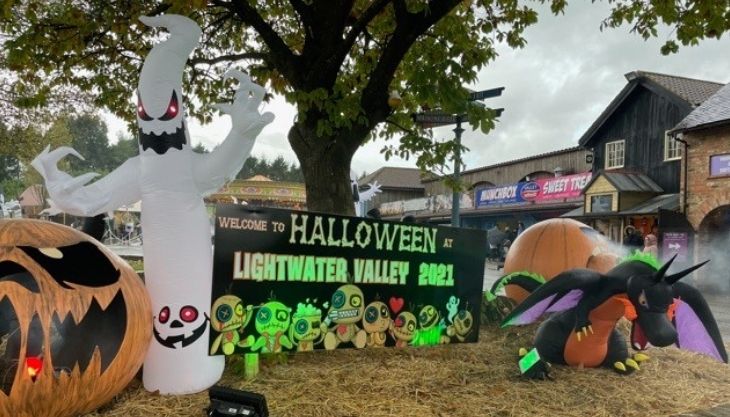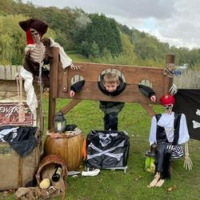 Raring2go! Reader Review
 Halloween Half Term Happenings at Lightwater Valley  
"Real value for money. So much to do!"
"Something for everyone. We could have stayed longer."
We have just returned from Lightwater Valley's Spooky Halloween Fun event and have had an absolutely fantastic day. I have never actually been to the park before, despite being a Ripon resident for around 13 years. I was very impressed and will definitely be returning.   
The park has recently rebranded itself as a place for under 12's but don't let this put you off if you are a bit of a thrill seeker, as there are definitely still plenty of thrills to be had (Splash Falls, Flying Cutlass and Powder Kegs to name just a few). There is so much to do as not only does the ticket price include all rides but also a magic show, access to treetop trails (a lot of bouncing fun to be had here!) and plenty of parks and indoor soft play areas.
It provides real value for money and we easily filled the full day and could have stayed longer. What was even better was, despite the car park being full, we never had to queue longer than 10 minutes for a ride. Always a winner with young children!
There really is something for everyone at this event and it has totally got us into the Halloween spirit. Upon arrival at the park your senses are straight away hit with Halloween! The place is festooned!! Halloween themed songs fill the park and build a real sense of atmosphere and excitement (there's some golden oldies in there too- I'm still singing 'Voodoo Child' now!)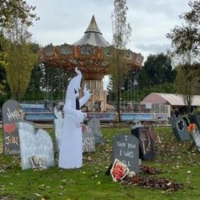 The attention to detail in the decoration is fantastic and adds a real eerie feel to the park. Amazing acting and costumes can be seen by characters walking around which adds to the drama and they were great at interacting with the children.
Part of the Halloween theme sees the addition of a spooky walk-through experience 'Voodoo Manor'. This had just the right amount of creepiness to entertain my two (ages 5 and 7) and get them in the Halloween mood without scaring them. They also loved trying to complete the Voodoo Doll Trail. We love a trail in our family (especially me, if I'm honest)  so we were so excited to see this as part of the park's offering. You have to spot 13 hidden dolls and if you manage to find them all you could be in with the chance of winning 4 tickets for the 2022 season!
The Spooky Magic Show with Captain Stuart takes place at the Show Barn. Times for this are clearly displayed at the visitor information point so it's worth checking when you arrive. We queued ten minutes before the show was due to start and got great seats. My children absolutely loved it. It had them (and us) laughing out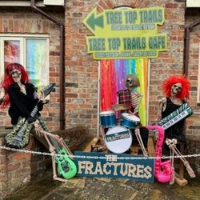 loud and Timmy the Toucan was an absolute hoot!
If you're looking for something to do during the rest of your half-term then get yourself down to this event. It is running right through until October 31st and is a fabulous way to spend a day with fun for all the family.
Thank you to Claire Thorpe & her young reviewers!
Information on Lightwater Valley
Lightwater Valley offers a family day out tailored for the under 12's. 
Tickets must be booked online at www.lightwatervalley.co.uk 
Enjoy an exciting expedition through the NEW Go Safari area! Step aboard the Savanna Express on a journey through the African wilderness. Leap for joy on Kangaroo Jump before flying high on Elephant Flight and the Monkey Drop rides. Then head over for a flight aboard the Hot Air Balloon ride.
Also new to the Park's offering in 2021 is the addition of Treetop Trails formerly treetops nets. As well as these new rides, all of the park's young family favourites are open including Little Dipper, Carousel, Skyrider, the Lady Bird rollercoaster, Splash Falls and many more. Plus, indoor and outdoor play areas!
For more information, opening times & to book tickets visit the Lightwater Valley website