Local author launches children's book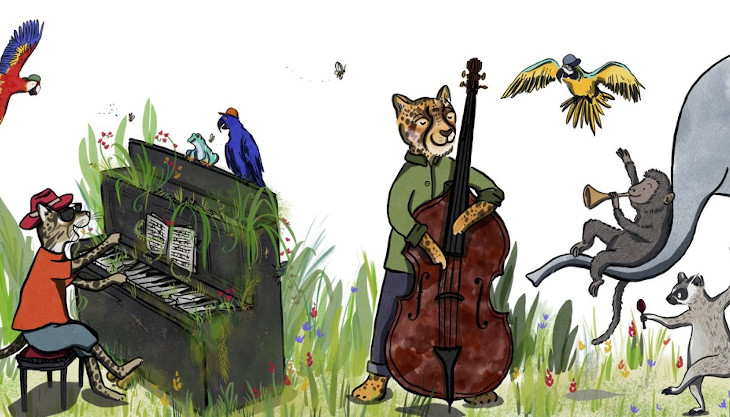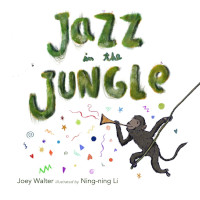 When Joey Walter, 34, complained to her partner on the way home from a party that she didn't have time to write, his advice was 'write now. You've got half an hour'. So she did! And Jazz in the Jungle is the result of the time she managed to steal away as her daughter Imogen, aged two at the time, napped. Working as a classically trained saxophone, flute and clarinet player as well running a woodwind repair service, Walter already had the musical knowledge that makes Jazz in the Jungle such a magical book.
The story follows main character Oscar the Ocelot – a pianist who can't find his 'swing'. With a little help from Ellington the Elephant, Terri Tree Frog, Louis the Lemur and Leroy Leopard, Oscar the Ocelot finds a few cool accessories that help him get in the groove. The characters are named after famous jazz musicians: Oscar the Ocelot is named after Oscar Peterson; Ellington the Elephant is Duke Ellington, and Louis the Lemur is Louis Armstrong.
"I always write [music] in 3/4, I love a good waltz," she said. "I didn't write Jazz in the Jungle with the intention of it being a certain number of verses with a pattern to the rhyme; it just kind of happened," she said of the rhythm of the book.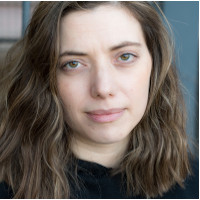 The first-time children's author raised money through crowd-funding to help cover the costs of having the book illustrated; after meeting Birmingham illustrator and musician Ning-ning Li, 26, at a concert. After developing the character illustrations together, she then approached a number of publishers who didn't offer the kind of support she expected. After a while Walter decided that self-publishing would be a better route and so she set up her own company Spoon In A Jar Publications.
"So, I just decided self-publishing was better for me at the moment, especially as Imogen is still
very young so I can choose when to work, and I don't have any terrifying deadlines to meet or anything like that," the Walsall author said of her reasons for self-publishing.
The duo are now working on their next creative project together, entitled Oscar at the Opera.
Click the names that follow to download some Jazz in the Jungle colouring sheets; which the author and illustrator developed to help children get through the Coronavirus lockdown.
Oscar the Ocelot colouring-in sheet
To order your copy of Jazz in the Jungle, click here.
Read our book review here.