Uttoxeter Author Launches First Vampire Novel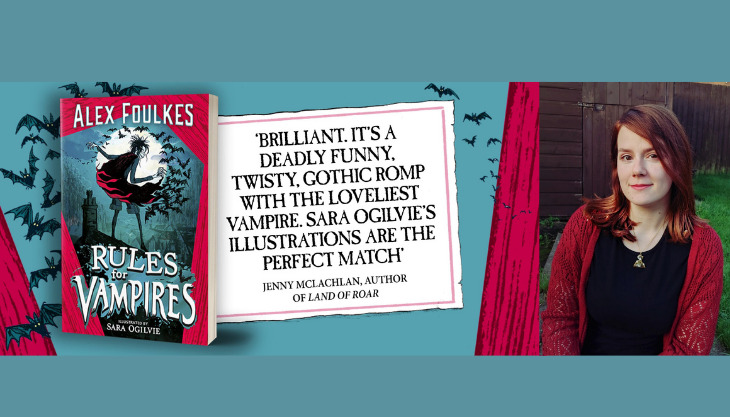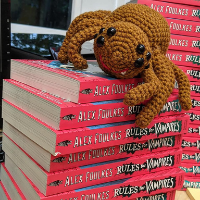 If there is one good way get inspiration for a book, it's to surround yourself with your target audience. Which is exactly what happened when Teaching Assistant and School Librarian Alex Foulkes first started to formulate a vampiric image in her head. "Being surrounded by the kids and their creativity is the perfect environment for a writer writing for that age group," the debut novelist said. "Because you are living it constantly," she continued.
Foulkes' first title 'Rules for Vampires' was released to wide acclaim by Simon & Schuster in September; and while she has had to step down from her job in the library at Oldfields Hall Middle School in Uttoxeter, she does hope that she'll be able to encourage a love of reading and writing by visiting schools in the area.
"Staffordshire kids are fab," she said, "and they deserve every opportunity." Foulkes has even crocheted her own Rodrigo the spider, who will sit comfortably on her shoulder during school visits, finding out if it's true that vampires are currently infiltrating schools in Staffordshire! The gripping page-turner has been called a 'Deadly funny, twisty, gothic romp' by reviewers and follows 11-year-old child vampire Leo, who not only faces disappointing her mother on one of the most important nights of her life, but also accidentally makes a ghostly enemy and mistakenly restarts an ancient war! Desperate to fix the mistakes she's made, Leo battles with ghosts, her home life, friendship and her parents as well as an annoying little sister to correct her mistakes before it's too late.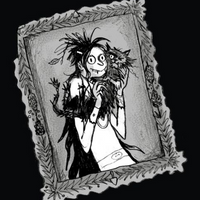 Foulkes also helps that reading her first book will help children see their own worth. "I used to hear 'I'm no good at writing or drawing; but everyone has to start somewhere… I've never read anything by a child that I haven't really enjoyed. I think kids make the best stories, the best drawings and I'm hoping that some of our readers might imagine themselves as another friend for Leo and Minna and imagine themselves going on an adventure with them, and might write their own story about that, I would love to see it. I can't think of anything better," she said.
It's also her hope that children might find their own voice from reading the story of Leo and her new friend, ghost-girl Minna; as 'Rules for Vampires' raises family dynamic issues that will resonate with everyone whose looked after children during the pandemic lockdown.
Foulkes is now deep into writing her second novel 'Rules for Ghosts', and although it will follow up from the first, it will be possible to read 'Ghosts' first. "It's a brand-new adventure," she said. "And I hope readers will be keen to jump back in with Leo for a ghostly new adventure!"
Click here to enter our exclusive competition, to win one of 10 copies of 'Rules for Vampires'