Review: 'Rules for Vampires' Middle Grade Novel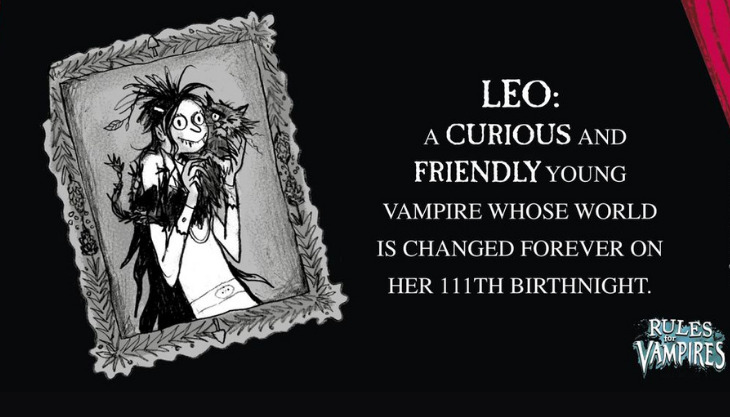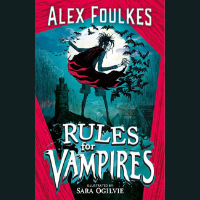 As a grownup, I don't read many middle grade novels; but I'm so glad I dug into 'Rules for Vampires' by Uttoxeter author Alex Foulkes, which was released on 16th September 2021.
Perfect for ages 8-12 (and 41-year-olds like me), the gripping page-turner has been called a 'Deadly funny, twisty, gothic romp' by reviewers. The debut novel follows 11 year-old child vampire Leo, who not only faces disappointing her mother on one of the most important nights of her life, but also accidentally makes a ghostly enemy and mistakenly restarts an ancient war!
Desperate to fix the mistakes she's made, Leo battles with ghosts, her home life, friendship and her parents as well as an annoying little sister to correct her mistakes before it's too late.
The author has called her first novel perfect for ages 9 or 99, and it's easy to see why. With several nods to Bram Stoker's original Dracula story, and issues raised that anyone can relate to, 'Rules for Vampires' has already become a favourite in my household.
Lead character Leo has been expertly etched by illustrator Sara Ogilvie, whose spooky drawings really complete the characterisation and overall tone and feel of this amazing first novel.
Read on for our author interview and for the chance to win one of 10 copies of 'Rules for Vampires', courtesy of Simon & Schuster Children's Books.
Synopsis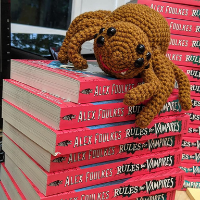 'There are highs and lows to being a vampire. On one claw, you have cool powers like beastly strength and hypnotism and the ability to GRIM
WALK. On the other claw, vampires are annoyingly bound by the Vampiric Laws. Unfortunately, 11-year-old Leo has just forgotten rule number one and the night of her first hunt has gone very, very wrong… The Rules for Vampires don't tell you what to do when you make a ghostly enemy, or accidentally restart an ancient war. Desperate to fix her mistakes, Leo must join forces with an unlikely new friend to thwart the ghostly Orphanmaster and live up to her vampiric family name.'
WIN a copy of Rules for Vampires! Click here to enter.
Interview with novelist Alex Foulkes COMING SOON.