Go green with Eco Maniax, Stourbridge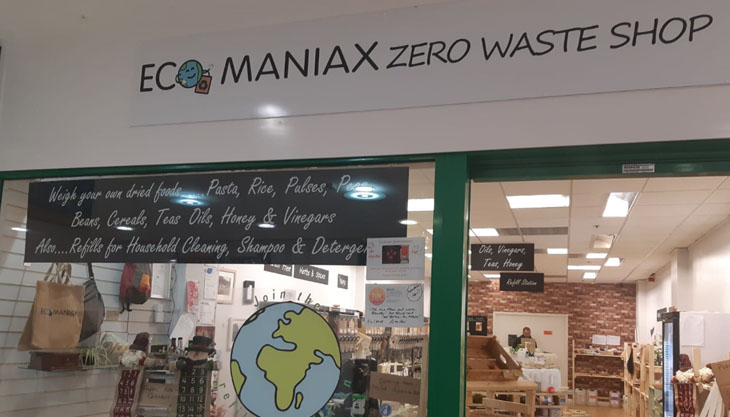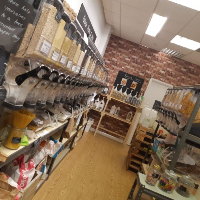 Eco Maniax are a family run business in Stourbridge Ryemarket.
Our ethos is to supply foods & household items with as little damage to the environment as possible. We stock ethically sourced, mostly organic,  dried food items in bulk such as pasta, rice, lentils, nuts and cereals.
We work with local suppliers to ensure our goods arrive in large paper sacks or recyclable/compostable packaging and our customers bring their own containers to fill or use paper bags. We also source as local as possible with bread and cakes from a Cradley bakery, vegetables from an organic farm in Kinver, beer brewed in Lye and cider from Halfpenny Green,  along with other craft items made locally.
Eco Maniax also have many vegan products on sale, such as cheeses and butter, all in compostable packaging. There is also a chilled section with various delicious marinated olives and garlic and dairy cheeses.
Bring your empty bottles to fill with our stock of washing up liquid, hand wash, shampoo and laundry products, amongst others. These have been sourced from a co operative in Oxford called Sesi and are environmentally friendly and vegan. They are dispensed by tap from the 20 litre containers they arrive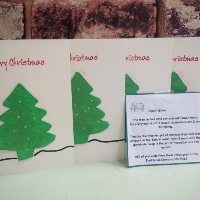 in, and when empty they are collected with our next delivery, cleaned and refilled. This is known as a circular system with no waste.
Many household items contain plastics that will take hundreds of years to break down and will harm the environment so we sell alternatives to many of these such as toothbrushes, toothpaste, washing up sponges, washable cloth sanitary towels and much much more. We keep our prices at an affordable level as we believe zero waste shopping should be accessible for all and many of our prices are very comparable or cheaper than supermarkets!
Kids parties are known for causing much waste from paper plates and cups, disposable cutlery and tablecloths. If you have a children's party coming up, how about buying our party hire kit for up to 30 with BPA free plastic reusable plates, cutlery, cups, jugs etc.
This Christmas, we are trying to encourage everyone to generate less waste. How about making your own DIY Christmas Crackers for the table? Or asking the children to help make Christmas cards? We will have all the ingredients you will need for a greener Christmas!
We are open Mon- Sat 9.30 – 4.30 and also offer a click & collect service where dry goods will be packed in paper bags and  in donated, thoroughly washed out containers for detergents etc. We now also run a weekly box scheme to supply you with fresh fruit and vegetables. Please enquire in store.