Dogzone Safe & secure canine exercise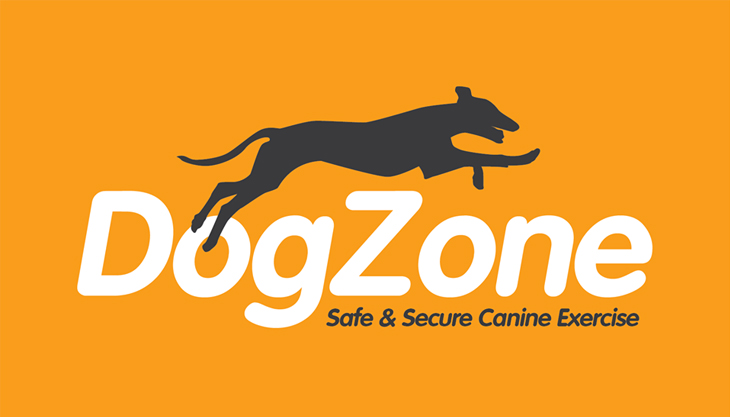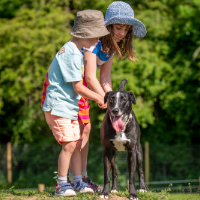 I have a rescue dog – she's a lurcher. We think that she is a Collie and Greyhound cross, but to be honest there could be Labrador in there too. We just don't know. What we do know is that at just turned two, she is a bit bonkers, a bit reactive (cats, squirrels, rabbits) and can run like the wind. Recall is great…mostly. She needs a place to run and jump around, somewhere to burn off energy occasionally without me having to be on alert when she's off the lead.
Enter, Dogzone. Or rather, we entered Dogzone, a secure, beautifully kept, 2 acre secure dog park in North Stainley. It's billed as a secure exercise area/field, but it is SO much more.
Three separate fields, with connecting gates, all with different pieces of equipment and facilities to delight and entertain dogs of all shapes and sizes and their humans, watching them.
We spent a very happy hour and a half there, time seemed to fly by. We watched as our dog jumped onto huge rocks, went in and out of hay bale tunnels, frolicked in the sandpit and dipped her feet daintily in the paddling pools. The kids had great fun throwing a huge range of balls, frisbees and other dog toys to play fetch, and when they were tired they sat in the chairs in the shipping container created for dog owners to chill out in.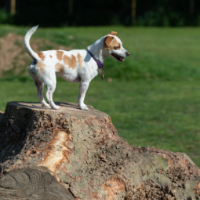 This is a quiet, clean and very well organised set up, the results of a Herculean effort by owner Lynne Furlong. Thousands of pounds have been spent on securing the fields, making them safe and fun and it really shows. Having been to other secure dog exercise spaces, which have essentially been a slightly boggy field, this absolutely takes the (dog) biscuit and wins hands (paws) down.
We have been back since for a two hour session with a friend and their dog (plenty of room for social distancing!) and a half hour session, which is part of the beauty of it – sessions can be booked in half hour increments, so its easy to pop in and it doesn't take up a whole morning or afternoon.
An absolute bonus on our visit was our introduction to Ian of A Dog's Life Photography. Ian had popped along to take some photos of our dog, and the results were fabulous. Ian took some incredible action shots of her, which is no mean feat when she runs so fast! A Dog's Life Photography c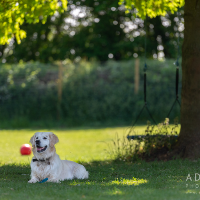 an be booked to come along to the field to take photos and its a really natural, fun environment for the dogs to be in, so the potential for great photos of dogs loving life is huge! To book A Dog's Life Photography contact Ian on 07957 822026 or visit www.adogslife.co.uk.
Sessions cost £7 for half an hour and £10 for an hour and can be booked online at www.dogsndales.co.uk. Dogzone is on facebook too, so if you have questions, you can pop them to Lynne on there or give her a call on 07592 341177.