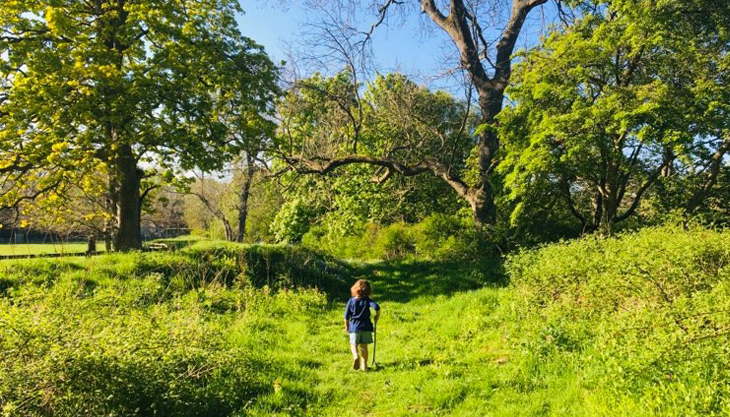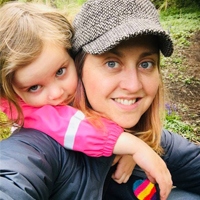 Raring2go! talks to Lucy, NE single mum of Amari aged 3 and 3/4. I've met Lucy and Amari quite a few times now and find her story so inspirational. I am very thankful to them both for sharing their adventures. No matter what life throws at you, getting out into your natural surroundings can provide a much needed tonic, time to just be, to spend proper, quality time with your child without great expense or constant distractions. I can go on but Lucy tells it much more eloquently and from the heart.
Adventures with Amari
"Have you ever clearly been able to pin point one of those decisive 'sliding doors' moments in your life, where at that hypothetical fork in the road, the route you chose, set both your course and your attitude for the future?
I remember that day so clearly myself nearly 3 years ago, after being suddenly and unexpectedly left by my husband, raising a 1 year old completely alone, left with debts I wouldn't have agreed to, living in a very difficult restoration project of a house.
Naturally, at first as parents we instinctively switch into survival mode, where the sheer responsibility for the tiny lives in our care, takes precedence over the pity party we so desperately want to throw and throw it I did, but in the quiet, alone at night, sat sobbing into the kitchen floor, wondering how the hell I was going to do this alone. It wasn't what I'd signed up for and the injustice of my situation very nearly crushed me and absolutely truthfully, what kept me alive was knowing no one else would deeply love or give my baby girl the life I knew that I could.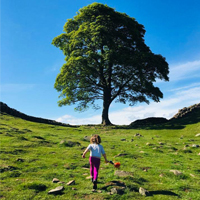 I remember the word 'survive' echoing around my head and after a few weeks I very decisively changed that word to 'thrive' and I set out to define exactly what thriving looked like to me.
To me it meant being absolutely present in the moment, not wishing my life away as we so often do saying "It'll be better when…the house is done…my divorce completes…I'm not financially struggling etc." I decided to live the hell out of each day, knowing as the time passed, I would heal and my situation would improve.
I listened to what made my heart really happy, I identified where my mind was the most quiet and where I felt the most connected, it was always nature. So that's where I consciously rebuilt myself every day, with my growing baby girl.
Yes I'd always been outdoorsy, but from that point I fully immersed myself in the many stunning woodlands in our area, we began wild camping and cooking by fire, we learned some basic foraging skills to add wild garlic and wood sorrel to meals we had on the tracks and trails we walked. Before I knew it, it was a lifestyle and a way to give my daughter a deep appreciation and respect for nature and the environment, by two years old she could build a fire!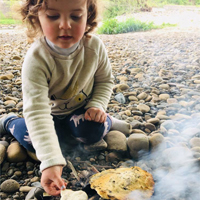 I truly believe that in the fast paced, consumer driven society in which we now live, we have gotten so far away from our primal roots, that we all feel a little lost in the distraction and distraction has sadly become our comfort zone. Consciously seeking out those primal roots, by simply being quiet in nature and searching out places where I can look around and see nothing manmade, has now gone beyond a just coping strategy, into becoming my happy place.
It's where both myself and Amari can connect, shake off the modern world and to be still together, it's where we can throw stones in a river and chat about how old they might be and who might have touched them before us, it's about sitting around a fire baking bread on a hot stone, knowing mother and child have experienced that together for millennia. It's about knowing I'm cultivating that deep rooted quietness in my girl, where she too can always escape the noise to centre herself, no matter what challenges life throws her way, long after I'm gone.
A lot of people say to me, "Wow, I couldn't do what you do, I just don't have the confidence," but trust me, you do, it's in there! You just have to be brave enough to get really quiet to listen to yourself deeply enough and to prioritise the time to unplug without guilt, to find out what makes you happy in this busy world.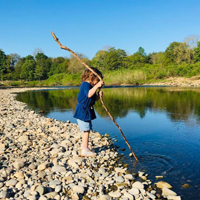 It's been a long and very difficult road, but finally this week more than 1000 days after my husband left so suddenly, fighting daily and self representing my way through the divorce courts for the closure I deserved, raising that little baby into a fine nearly 4 year old girl and also realising a dream to self build my own camper van, I can hand on heart say that our life is better than ever before, with a true sense of accomplishment, empowerment, calm and compassion only living through such a difficult situation could provide. I have gratitude for my struggle every day, each obstacle, tear and time I've picked myself back up off the floor has forged me into one hell of a strong woman with literally no fear, knowing there is nothing I can not overcome.
This weekend we're off yet again to camp our way up the Northumberland coastline, which always starts with checking the weather and either an OS Map or the satellite view on Google Maps to find interesting places that have woods, rock pools, trails, river beaches, caves or mountains to explore.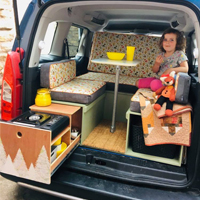 My advice is to just do it, don't overthink it, get out a map and just set off, let the children lead, see the world through their eyes, go at their pace and you'll discover a magical world that is so easy to miss until you slow right down and be as present and in the moment as a child".
Love,
Lucy & Amari xx