Discovering Swad's Treasure Trail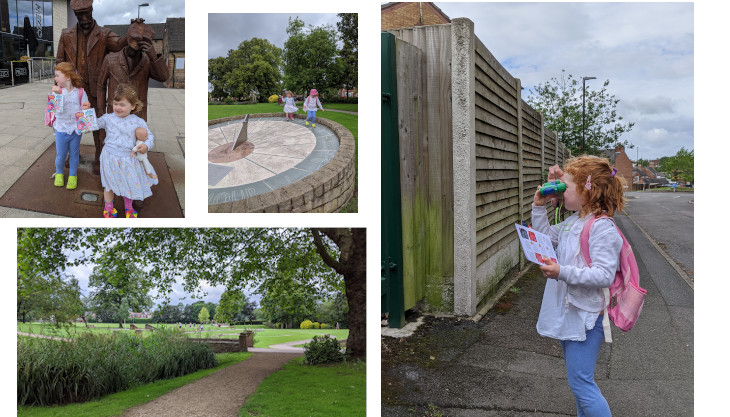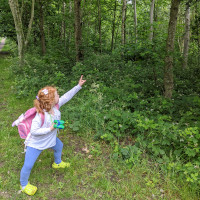 What: The Swadlincote Treasure Trail
Where: Swadlincote town centre, Derbyshire
Who did it: Alice (R2Go Editor), Jon (Dad), Jenny (6) & Hazel (3)
When: Father's Day, 21st June 2020
Verdict: Brilliant. Suitable for older children.
One of the most difficult things to get to grips with during the lockdown, has been finding new walks and ways to keep two young children occupied while playgrounds, attractions and… well everything… has been shut.
So when I was asked to review a Treasure Trail, I jumped at the chance! My girls are outdoorsy and are both full of energy, pretty much all day. So the opportunity to discover something new in the local area that we haven't seen before, which was a break from an increasingly mundane routine, was amazing.
To make a day of it, we decided to head out on Father's Day, with a packed lunch, two little backpacks for the girls, and some binoculars. At the start I was slightly concerned about the lack of toilets with many shut during lockdown, (with a toddler who can't cross her legs for very long!) but reading through the directions in the pack I worked out that a local supermarket toilets would be available.
I ordered a printed version of the Treasure Trail, because I knew that my eldest daughter would love holding the paper, working out the clues and crossing off the locations where we hadn't found the treasure; leading us to the next clue and potentially the 'treasure'.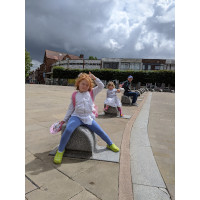 I took a couple of new colouring books with me, knowing that a 6- and 3-year-old in particular weren't going to be impressed when they found out there wasn't actual treasure at the end of the trail. Older kids would be fine with entering the details of the treasure's location to the Treasure Trails site, to discover if they'd completed the journey successfully.
We started off in Swadlincote town centre and by lunchtime (having only had to retrace our steps once!) we'd discovered a lovely park. Despite a short downpour, we loved our new discovery. Finding hidden gems that you've not experienced before is local 'treasure' in itself.
Our trail was advertised at taking two hours to complete; but it was a bit longer for us with toilet stops and general toddler dawdling. If you do take on a trail with smaller children, it's best to take a buggy or the kids' scooters/bikes with you in case they need a break from walking (and to prevent moaning later on!).
Overall we had a brilliant day, finding lots of new local sites that we'd never noticed before, and getting out in the open air in a change to our normal routine: a real journey of discovery.