Live for Today Escape Rooms at Ripley Castle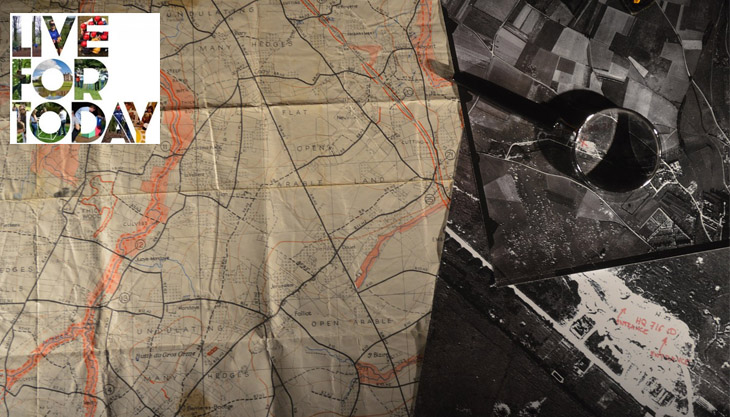 If there was an award available for most incredible backdrop to an escape room, Live for Today would win it. Situated INSIDE Ripley Castle, the escape rooms are worth a visit just to see the castle and the surrounding views.
We arrive in the picturesque village of Ripley as the church bells ring and the darkness descends – a more fitting beginning was impossible to have. The warm and bright office is where our registration process took place, but we were then taken around the castle grounds, led through a gate and into the castle cou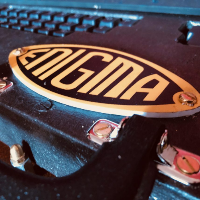 rtyard, where the rooms are. Inside part of the castle, which is actually still lived in, there is an annexe almost in which the rooms lie, along with an area to leave coats etc and toilets for a quick last minute nervous visit before the fun begins.
Live for Today now have two rooms at the castle, the second one 'Save Ripley' has just opened in the last week or so. We took on the 'Crack the Enigma' room which is a beautifully authentic WW2 themed war room containing a number of missions in order to crack the enigma.
The room has plenty of space for up to 8 people, and the missions are set up in a clever manner so that groups can work on different missions in pairs or individually, but some elements require team work too. Everything in the room suits the theme, and even the communication system with the  Live for Today team is totally in keeping with the game.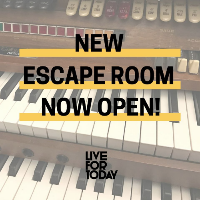 I won't be giving any secrets away about the missions – but we escaped in around 45 minutes (I think! I might be being kind to us) and we had a few clues along the way. The missions were taxing on the brain, but not so difficult that we had no idea. By completing lots of smaller missions there was a sense of achievement each time, which spurred us on to complete the next one. It is worth noting that you are not actually locked in this room, nor do you need to escape, so anyone who fancies the idea of solving puzzles in a room without the panic of being locked in, this is definitely the game for you.
This was a fantastic hour of structured fun – we will be back to try out the next room which is based in Sir Thomas of Ripley Castle's study. The task is simple, find King Arthur's Goblet by navigating Sir Thomas' study, completing tasks, solving puzzles and finding hidden treasures. This is not as easy as it seems, these challenges are designed to test your puzzle-solving skills at every level.
Live for Today escape rooms are suitable for groups of 4-8 people and cost £20 per person. For more information and to book visit the Live for Today website.