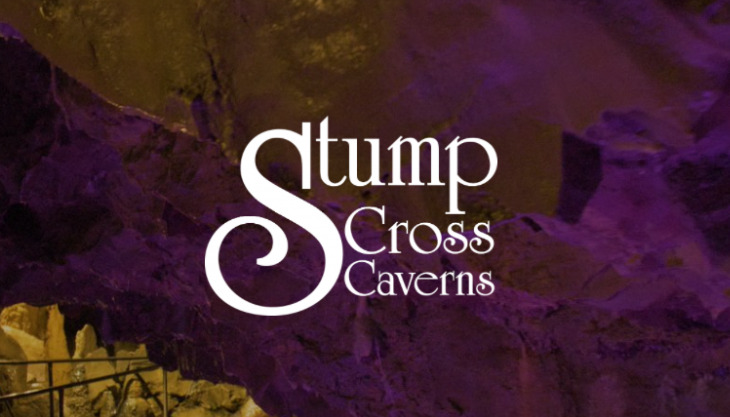 I first visited Stump Cross Caverns in August last year, I was scrolling through facebook on a particularly rainy day and came across their page. At the time, there was a promotion involving finding the fairy doors inside the caverns themselves. My daughter was fairy mad a year ago, so off we went and had a great time.
Fast forwa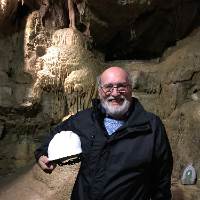 rd almost a whole year, and another rainy day and Stump Cross Caverns has become a real favourite with the whole family. The fabulously named Zeta the dragon who lives outside at Stump Cross has lost her dragon babies around the caves, so the kids were off on a dragon hunt!
Knowing this was a tried and tested method of entertainment for them, I turned my attention to the grandparents, who had also come along for the ride on the promise of delicious cakes and pork belly barms.
It turns out that the caves are just as fun for mums, dads and grandparents as they are for the kids, but for very different reasons. Having had an excellent talk through the caverns using the map we were given, and a quick look through the guide book to familiarize ourselves with what we might be looking at, we donned our yellow hard hats and descended the steps. This feels exciting, and a bit nerve wracking all at once.
The caves are beautiful in an eerie and grand way, and the sheer age of them is breath taking. Grandad loved looking for the various rock formations, and touching the walls to find out which bits were wet and would (very slowly) be forming new stalactites and stalagmites (who can remember the difference? Tights come down!!). More than once we banged our heads due to how low or 'sticky out' the walls and ceilings were, but the hard ha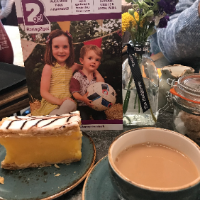 ts meant that it really didn't matter and in fact was hilarious to hear the 'clonk' every so often with everyone looking round to see who it was this time.
At a cool 7 degrees down there we definitely needed the coats that we took, though people were down there in vest tops and shorts!
The dragon egg trail is perfect for the kids, who could then get a prize once completed, but the prize for the grown ups was the well deserved cup of tea and large slice of cake after – there is a huge range of teas and the coffee is very good too!
You'd be forgiven fo thinking this is a place that's best visited while raining, but I've come to the conclusion that its also a great place to cool off in when it's super hot ad sunny too, and with the beautiful range of animals and birds that are often there for a meet and greet and the stone maze there's more than just the caves to have fun in!
Stump Cross Caverns is open pretty much 7 days a week, from 9am til 6pm and more   information can be found here